MATIAS MASSÒ S.A. NEW EXCLUSIVE J BIMBI® DISTRIBUTOR FOR SPAIN, PORTUGAL AND ANDORRA
Home

News

|

|

MATIAS MASSÒ S.A. NEW EXCLUSIVE J BIMBI® DISTRIBUTOR FOR SPAIN, PORTUGAL AND ANDORRA
MATIAS MASSÒ S.A. NEW EXCLUSIVE J BIMBI® DISTRIBUTOR FOR SPAIN, PORTUGAL AND ANDORRA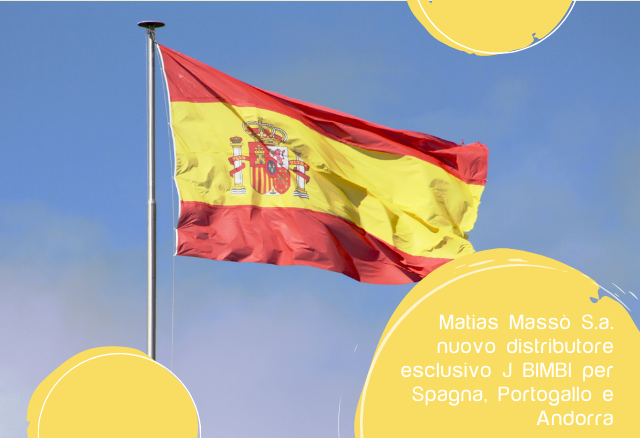 The J BIMBI® family is expanding and we are pleased to announce a new partnership with a renowned company in the  sector, Matias Massó, S.A. (M+O), for the distribution of J BIMBI® products in the markets of Spain, Portugal and Andorra.

Founded in 1985, M+O specialises in the national distribution of products for the safety, care, well-being, play, hygiene and  nutrition of children, with exclusive brands such as BRITAX RÖMER, FISHER-PRICE, 4MOMS and TOMMEE TIPPEE.

National distribution takes place through children's shops, shopping centres, supermarkets, pharmacies and specialist shops.

Contacts:

MATIAS MASSO, S.A., Diagonal 403, 08008 Barcelona

Tel: +34 932.541.522 (Spain)

Tel: +351 308806304 (Portugal)

Fax: +34 932,541,521

E-mail: info@matiasmasso.es –  info@matiasmasso.pt

www.matiasmasso.es

www.matiasmasso.pt

Here is the official news: https://www.matiasmasso.es/news/bodis-jbimbi

string(14) "en-US,en;q=0.5"