JOY: THE ALL-SOFT ORTHODONTIC PACIFIER
Home

News

|

|

JOY: THE ALL-SOFT ORTHODONTIC PACIFIER
JOY: THE ALL-SOFT ORTHODONTIC PACIFIER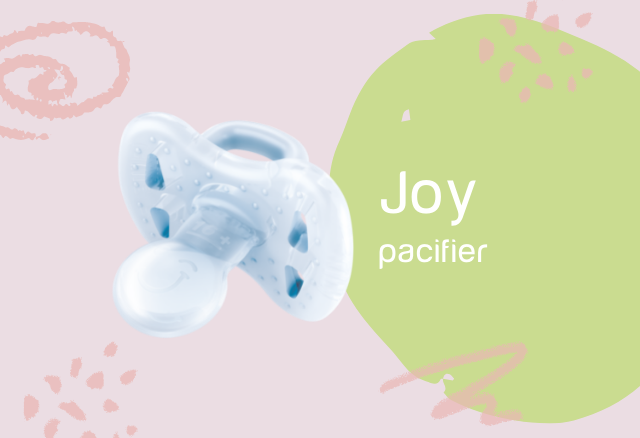 J BIMBI® launches Joy, the orthodontic all-soft pacifier with drop-shaped symmetrical nipple that never existed before! Here are its features:
The pacifier is made with 100% medical grade silicone. It does not contain Bisphenol A, PVC and rubber/latex (which may cause allergic reactions).
It is made in one piece to avoid assembly and increase safety.
Its drop-shaped symmetrical nipple adapts in every position to the baby's mouth and does not affect at all the proper development of the dental arches and palate. Its thin base allows a proper mouth closure but it is tooth resistant.
It has an ultra-soft finish that is very pleasant to the touch, and the large ventilation holes and massaging micro-spheres keep the baby's skin dry and healthy, preventing inflammation and redness.
The small soft handle, as recommended by the SIPPS guidelines, avoids trauma in case the baby falls.
Joy is available in single or double packaging in 3 different colours (pink, blue and transparent) and sizes (0-6 months, 6 months + and 16 months +).
It comes in the practical Sterilpod case, which can also be used in the microwave to sterilize the pacifier and keep it sterile up to 72 hours.