Home

News

|

|

JOY NIGHT GLOWING PACIFIER, A WORLD FIRST!
JOY NIGHT GLOWING PACIFIER, A WORLD FIRST!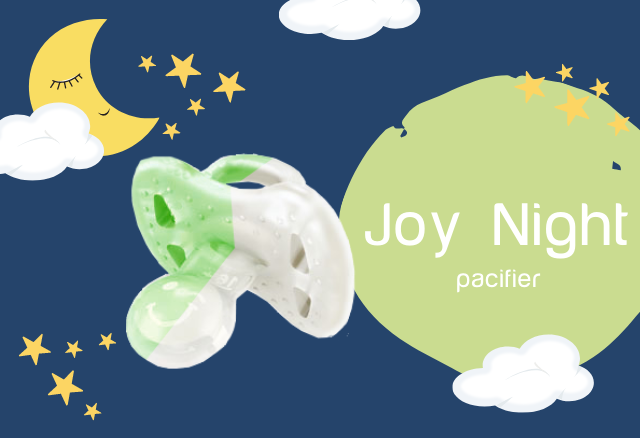 If the baby is used to sleep with a pacifier, it may happen that he/she wakes up when he/she loses it at night. Until he/she is old enough to look for it, it will be necessary to wake up and find it for him/her. In these cases, photo-luminescent pacifiers are of great help because they glow in the dark and are easy to find.
As a WORLD EXCLUSIVE, J BIMBI designed all soft silicone pacifiers that light up at night. Unique in the world, patented and supported by scientific proof, Joy Night was clinically tested and is totally safe: it complies with EN 1400 regulations on safety requirements for pacifiers. It is charged by leaving it exposed to natural light during the day (artificial light is less effective, especially LEDs). When properly charged, it glows for a long time. Comparative tests proved that J BIMBI Night pacifiers guarantee luminosity and durability among the best on the market (browse also the Smile Night pacifiers!). Joy Night is available in 3 sizes: 0-6m, 6m+, 16m+.