SMILE, THE ULTRA-VENTILATED PACIFIER
Home

News

|

|

SMILE, THE ULTRA-VENTILATED PACIFIER
SMILE, THE ULTRA-VENTILATED PACIFIER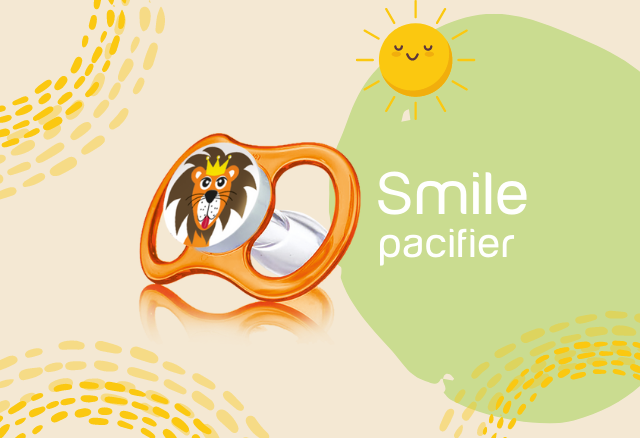 Smile, the ultra-ventilated J BIMBI pacifier: these are its main features, based on scientific evidence and in-depth studies.
Safety According to the guidelines of the Italian Society of Preventive and Social Paediatrics (SIPPS), pacifiers should not have handles or rigid rings, which in case of a fall could cause dental trauma. J BIMBI® Smile has no handles but a rounded button for added safety!
Ultra ventilated shield. The shield on Smile pacifiers promotes ventilation and prevents inflammations around the baby's mouth.
Symmetrical nipple with a thin base. The nipple of the Smile pacifier is orthodontic, it allows the correct closing of the mouth and adapts to every position, guaranteeing the correct development of the palate and dental arches.
Smile pacifiers are available in various patterns and in the following sizes:
00-2m: with a very small nipple, also suitable for premature babies* and small shield size.
2-6m: with a small nipple for comfortable sucking and small shield.
6m+: with a reinforced nipple to withstand the first teeth and a larger shield.
16m+: with a more structured nipple for longer life and a larger shield.
All J BIMBI® Smile pacifiers are packaged with Sterilpod, a practical case that can also be used in the microwave to sterilise them and keep them sterile for up to 72 hours.