TANIA CAGNOTTO CHOOSES J BIMBI BODYSUITS
Home

News

|

|

TANIA CAGNOTTO CHOOSES J BIMBI BODYSUITS
TANIA CAGNOTTO CHOOSES J BIMBI BODYSUITS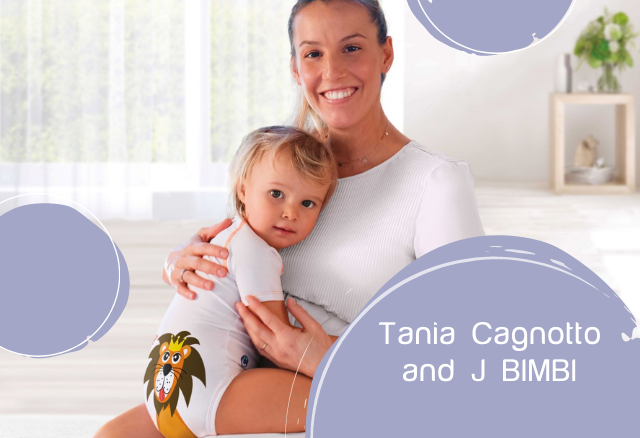 There is no need for an introduction… Tania Cagnotto, in addition to being a world champion and Olympic diving athlete loved by everyone, is the mother of little Maya, 3 years old, and her little sister who is about to be born!
We met them in their home in Bolzano and with their charm and straightforwardness they welcomed us and allowed us to take some sweet and beautiful photos that bring out the spontaneity of a really happy family!
Thus a fantastic collaboration was born of which we are very proud! Tania is a mum who cares about the environment, waste, safety and quality of the products she uses for her children. She is a J BIMBI® mum and that is why she chose our bodysuits that meet her and Maya's needs.
The J BIMBI® bodysuits are one-size-fits-all for babies from 0 to 36 months and Tania, after discovering and trying them out for Maya, will also use them for her new baby sister, since they are strong and very stretchy!